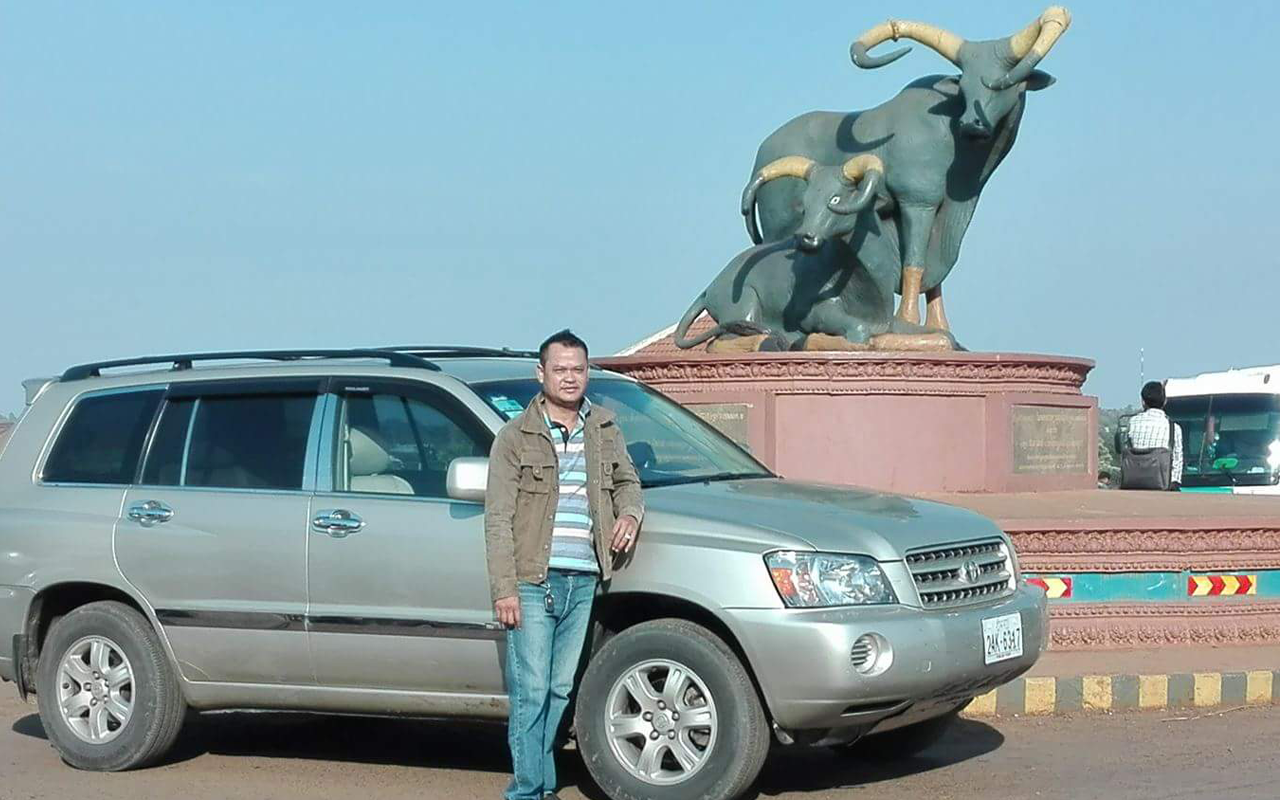 Sen Monorom Taxi offering daily private mini VIP transport for sightseeing tour (DAY TOURS / MULTI-DAY & EXTENDED TOURS), and Long Distance (PICK UP DROP OFF) by the good condition of  (A/C SUV, Minivan, Van and Minibus) comfortable and convenient ride, for the most popular routes to/from Sen Monorom – Phnom Penh – Siem Reap – Kep –  Mondulkiri – Sihanoukville – Battambang – Ratanakiri – Kratie – Kampot – Koh Kong and other provinces, cities and the border of Thailand – Laos – Vietnam. We all speak English and fully licensed drivers.
Over 10 years of experience in doing this job, we knew the road conditions quite well and have brought our guests to their destinations comfortably and safely.
Book our private taxi to around the country with 25 provinces cities and borders, would save a lot of time and money and see a lot of things along the way, and enable for the stop for foods, rest-room, or photo shooting opportunity.
Senmonorom in Khmer: សែនមនោរម្យ; lit. 'Delightful' is the capital of the province of Mondulkiri, Cambodia. It is the only major town in the province. The town has over 10,000 inhabitants, and is often compared to frontier towns in the old American west.
Senmonorom (and the Mondulkiri province in general) is inhabited by the indigenous Bunong people. Bunong tribesmen and tribeswomen are often seen walking along major highways. The town is popular with NGO workers, loggers, and tourists both from outside Cambodia and from Cambodia's capital Phnom Penh.
According to reports from Global Witness, the Mondulkiri province is facing a significant threat from illegal loggers attempting to exploit the area's virgin forests. Protected areas close to Sen Monorom include Keo Seima Wildlife Sanctuary, Phnom Prich Wildlife Sanctuary, and Srepok Wildlife Sanctuary.
Due to rapid development, as well as mania caused by real estate speculation, land prices in Sen Monorom have boomed. Lots that cost $150 in 2008 went for three or four times as much two years later in 2010.
Phnom Doh Kromom (translated as "Virtuous Woman's Breast Mountain") is a breast-shaped hill located close to Senmonorom. Members of the Bunong ethnic group ascribe divine powers to the hill and every year hold festivals in the location.