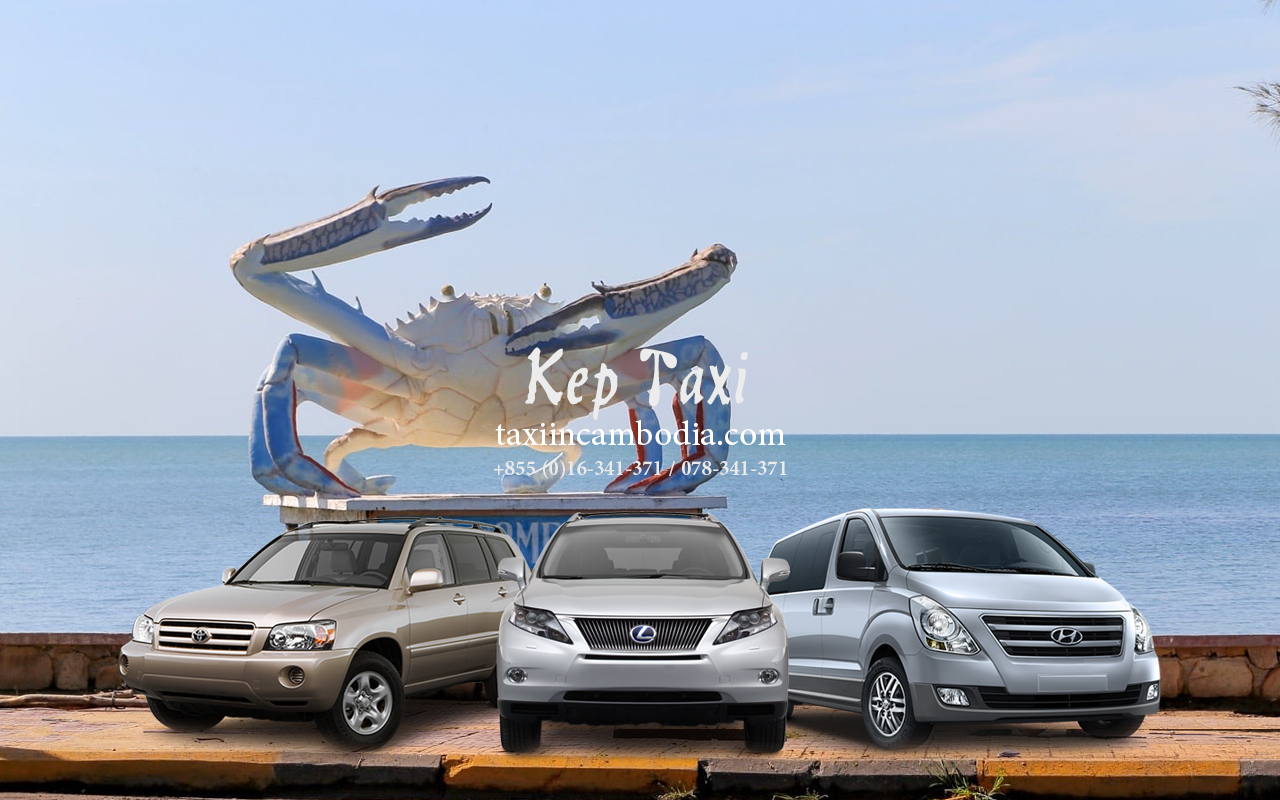 Kep Taxi offering daily private mini VIP transport for sightseeing tour (DAY TOURS / MULTI-DAY & EXTENDED TOURS), and Long Distance (PICK UP DROP OFF) by the good condition of  (A/C SUV, Minivan, Van and Minibus) comfortable and convenient ride, for the most popular routes to/from Kep – Sihanoukville – Phnom Penh – Siem Reap – Battambang – Mondulkiri – Ratanakiri – Kratie – Kampot – Koh Kong and other provinces, cities and the border of Thailand – Laos – Vietnam. We all speak English and fully licensed drivers.
Over 10 years of experience in doing this job, we knew the road conditions quite well and have brought our guests to their destinations comfortably and safely.
Book our private taxi to around the country with 25 provinces cities and borders, would save a lot of time and money and see a lot of things along the way, and enable for the stop for foods, rest-room, or photo shooting opportunity.
Kep: in Khmer: ខេត្តកែប, UNGEGN: Kêb, ALA-LC: Kaep "kaep" is the smallest province (khaet) of Cambodia covering 336 km2 (130 sq mi), with a population of 41,798. It is one of the newest Cambodian provinces, together with Pailin, Sihanoukville and Tboung Khmum, created by Royal Decree on 22 December 2008, which separated Kep Municipality & Damnak Chang'aeur District from the Kampot province, as well as adjusting several provincial borders. It is both the smallest and least populous province of Cambodia. The provincial capital is Kep and the province contains the Kep National Park.