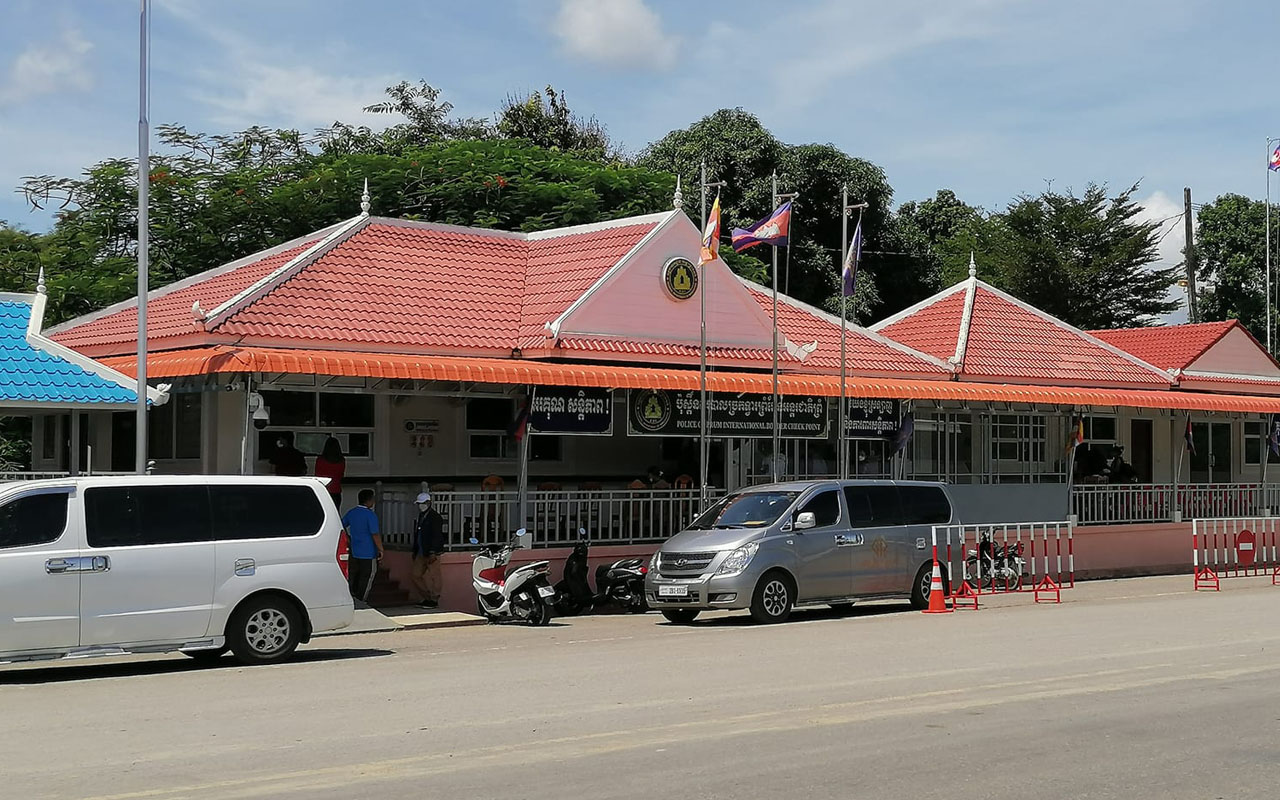 Phsar Prum Taxi offering daily private mini VIP transport for sightseeing tour (DAY TOURS / MULTI-DAY & EXTENDED TOURS), and Long Distance (PICK UP DROP OFF) by the good condition of  (A/C SUV, Minivan, Van and Minibus) comfortable and convenient ride, for the most popular routes to/from Phsar Prum – Poipet – Phnom Penh – Battambang – Sihanoukville – Siem Reap – Mondulkiri – Ratanakiri – Kratie – Kampot – Kep – Koh Kong and other provinces, cities and the border of Thailand – Laos – Vietnam. We all speak English and fully licensed drivers.
Over 10 years of experience in doing this job, we knew the road conditions quite well and have brought our guests to their destinations comfortably and safely.
Book our private taxi to around the country with 25 provinces cities and borders, would save a lot of time and money and see a lot of things along the way, and enable for the stop for foods, rest-room, or photo shooting opportunity.
Sala Krau (Khmer: សាលាក្រៅ) is a district located in Pailin Province, western Cambodia. The district is subdivided into 4 communes and 43 villages. According to the 1998 census of Cambodia, it had a population of 7,106.
There is an official road international border crossing with Thailand in this district located at Phsar Prum. The border crossing is connected with Pailin by National Road 57. The checkpoint on the Thai side is called the Ban Phakkat Permanent Border Crossing (Thai: จุดผ่านแดนถาวรบ้านผักกาด) and is located in Khlong Yai sub-district, Pong Nam Ron district, Chanthaburi province.
Pailin Province
Pailin in Khmer: ប៉ៃលិន, Pailĭn ˈpajlɨn is a province in western Cambodia at the northern edge of the Cardamom Mountains near the border of Thailand. This province is surrounded by Battambang province, and was officially carved out of Battambang to become a separate administrative division after the surrender of the Ieng Sary faction of the Khmer Rouge in 1996. Pailin is known to much of the world for having long been a stronghold of the Khmer Rouge, remaining under their control long after they were defeated in 1979 and serving from 1994 to 1998 as the capital of the Provisional Government of National Union and National Salvation of Cambodia. Within Cambodia, Pailin is known for its natural resources, namely precious gems and timber.
Once a part of the powerful Khmer Empire, Pailin was conquered in 1558 by the Burmese under Bayinnaung and later ruled by the Siamese (Thai) until 1907 and from 1941 to 1946 when it was returned to Cambodia. It was known to the Thai as "Phailin" (Thai: ไพลิน, Thai pronunciation: pʰāj.lin). There is still a vibrant border crossing point in Pailin. On 22 December 2008, King Norodom Sihamoni signed a Royal Decree that changed the municipalities of Kep, Pailin and Sihanoukville into provinces, as well as adjusting several provincial borders