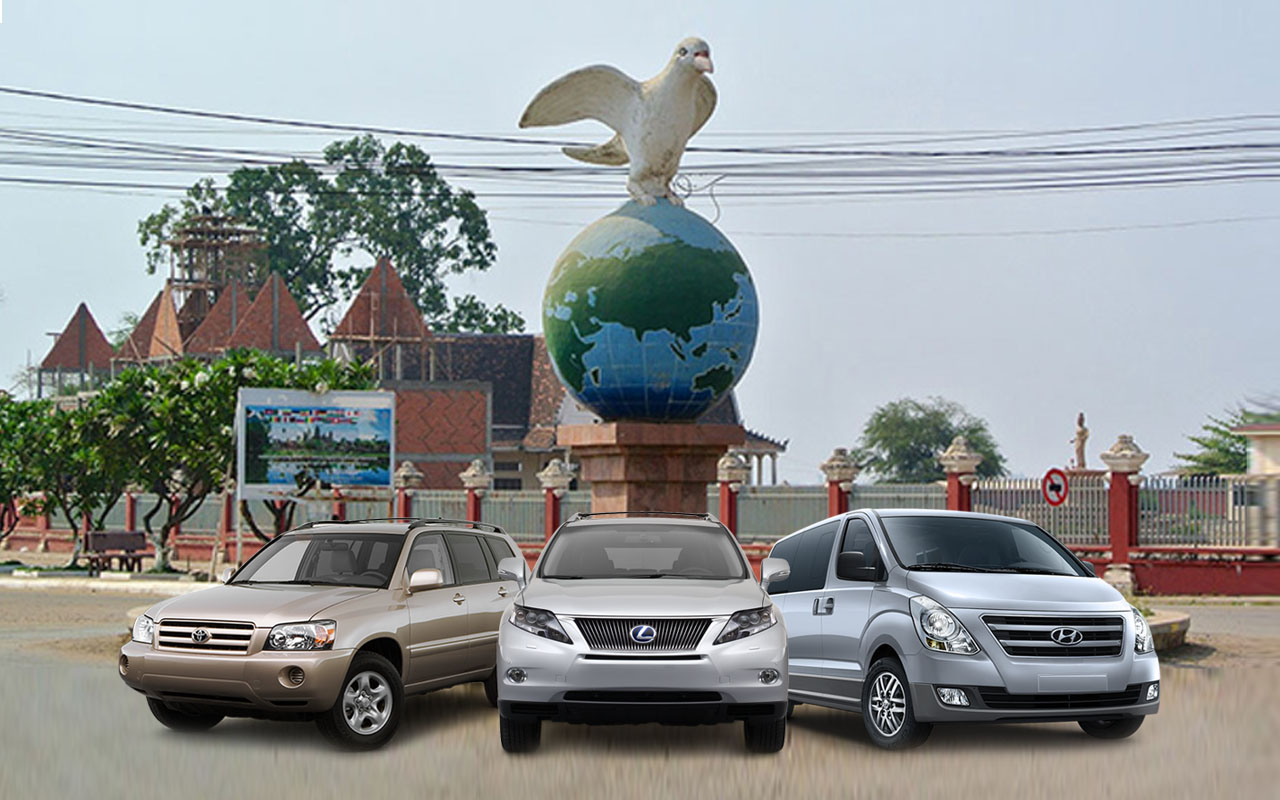 Kratie Taxi offering daily private mini VIP transport for sightseeing tour (DAY TOURS / MULTI-DAY & EXTENDED TOURS), and Long Distance (PICK UP DROP OFF) by the good condition of  (A/C SUV, Minivan, Van and Minibus) comfortable and convenient ride, for the most popular routes to/from Kratie – Kep – Sihanoukville – Phnom Penh – Siem Reap – Battambang – Mondulkiri – Ratanakiri – Kampot – Koh Kong and other provinces, cities and the border of Thailand – Laos – Vietnam. We all speak English and fully licensed drivers.
Over 10 years of experience in doing this job, we knew the road conditions quite well and have brought our guests to their destinations comfortably and safely.
Book our private taxi to around the country with 25 provinces cities and borders, would save a lot of time and money and see a lot of things along the way, and enable for the stop for foods, rest-room, or photo shooting opportunity.
Kratie, in Khmer: ក្រចេះ, Krâchéh "krɑˈceh", alternatively spelled Kracheh or Kraches, is a province of Cambodia located in the northeast. It borders Stung Treng to the north, Mondulkiri to the east, Kampong Thom and Kampong Cham to the west, and Tboung Khmum, and the country of Vietnam to the south.
The province's capital is the town of Kratie located within the Kratie Municipality.
The area now known as Kratie was part of the early first millennium Kingdom of Funan until Funan itself was superseded and absorbed in the 6th century by Chenla. Sampheak Borak, the former Royal Capital during the Chenla Era, is located in Sambo District. In addition, Kratie has Vihear Sasar Muayroy Pagoda built in the 16th century. This pagoda is related to a Khmer legend Krapeur Nen Thun (Venerable Monk Thun, the Crocodile). Kratie has several temples built in the 8th century such as Khvas Pi, Pram, and Koh Kring that has perfect deities, ancient halls, Khmer ancient houses, and French-style buildings. The area near Kratie along the Mekong River was one of the most densely populated regions of the pre-Angkorian era of Cambodia.
Lon Nol was the province's governor in 1945. During the Vietnam and Cambodian Civil Wars and the subsequent Vietnamese presence against Khmer Rouge in Cambodia, intense fighting took place in Kratie. Operation Menu, the 1969-1970 United States bombing campaign targeting Vietnamese supply routes and bases in Cambodia and Laos, resulted in heavy bombardment of Kratie. Recovering unexploded ordnance and de-mining has been a major initiative since at least the mid-2000s.
On December 30, 1978, Vietnamese forces captured Kratie to fight against Khmer Rouge.